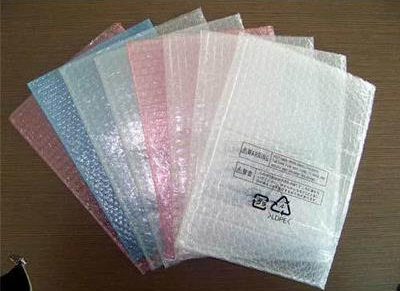 Product Description
We can provide Customized Air Bubble Bags withyour Companies Logo printed on it.
SHISH AIR BUBBLE FILMS are lightweight, transparent, water &moisture resistant, non-scratching & reusable. They protect surface againstabrasion, is easy to use and has good insulation properties.
SHISH AIR BUBBLE FILMS are easy to trim by hand tools and trimming machines.They are available in different forms like tubes & pouches and in differentcolors.
SHISH AIR BUBBLE FILMS are widely used in shipping motors, compressors,valves, CD, DVD, videocassettes, jewelry, antiques, computers, electronics,electrical goods, glass ware, bone china, steel utensils, furniture,pharmaceuticals, gift, cycle and automobile goods.
Contact Us
Survey No. 265/266, Block No. 290, Plot No. 18 to 23, B/1 Paiki 1, Pipodara, Ta. Mangrol, Surat, Gujarat, 394110, India