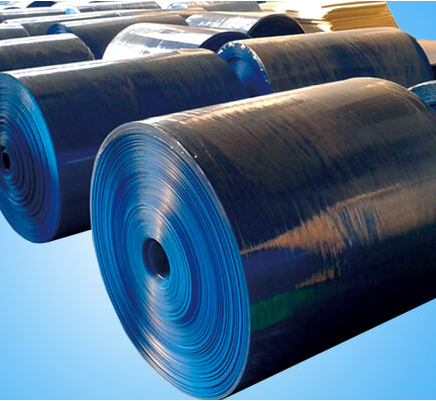 Product Description
Polypropylene PP Corrugated Plastic Rolls is an extruded 3ply ( GSM from 275GSM > 1000GSM ) fluted PP corrugated plastic sheets consisting of two / multi flat walls connected by vertical ribs. Offer Polypropylene PP Corrugated Plastic Sheet in Rolls is mainly manufactured from a high impact polymer polypropylene (PP) resin, which can be recycling,washable, durable and reusable etc. Eco-friendly Plastic Polypropylene PP Corrugated Plastic Rolls / Sheet / Board / Signs / Boxes has proved that it is suitable in the uses of packaging, advertising, printing,construction, agriculture, industry and Pharmaceutical etc.
Features of Polypropylene PP Corrugated Plastic Rolls:
Light weight, rigid,strong and long-time durable
Water proof,moisture resistance, excellent weather ability
Chemical resistance, impact resistance, fade resistance
Environmental friendly, recycled use,washable,non-toxic,anti-corrosion
Food contact packing
Excellent surface for paints and inks easily
Cost-efficient,economical for any end user
Easy to fabricate, custom-made cut shape.
Physical Data :
Description

PP Corrugated Sheets Manufacturers, PP Corrugated Sheets Supplier, PP Corrugated Sheets Suppliers, PP Corrugated Sheets Exporter, PP Corrugated Sheets Exporters, PP Sheets Supplier, PP Sheets Suppliers, PP Sheets Exporter, PP Sheets Exporters, PP Hollow Sheets, PP Hollow Sheets Manufacturer, PP Hollow Sheets Manufacturers, PP Hollow Sheets Supplier, PP Hollow Sheets Suppliers, PP Hollow Sheets Exporter, PP Hollow Sheets Exporters, Corrugated Plastic Sheet, Corrugated Plastic Boxes, Plastic Divider Sheets, Corrugated Plastic Layer Pads, PP Flute Board, Corflute Board, Coroplast Sheet, Correx Plastic Sheets, Corrugated Plastic Signs, Corrugated Plastic Floor Protection, Corrugated Plastic Trays, Corrugated Plastic Shipping Boxes, Plastic Layer Pad, Corrugated Plastic Pallet Separator, PP Corrugated Roll, Corrugated Plastic Roll, Pallet Sleeve, PP Packaging Boxes, Corrugated Polypropylene Sheet, Corrugated Plastic Displays, Corflute Collapsible Plastic Boxes, Plastic Corrugated Partition, Corrugated Plastic Fruit & Vegetable Packing Boxes, Cable Guard, Sunpack Sheet, Floor Guard, Edge Guard, PP Flute Sheet, Polypropylene PP Corrugated Plastic Rolls, PP Box Pallet Sheet, 5 Ply Layer Plastic Corrugated Sheets, Fire Retardant Sheets, PP Roll, PP Rack, Plastic Sheets, Corrugated Packaging Box,
Corrbox Sheets, Decorative Partitions, PP Box Pallet, PP Box, PP pallet, PP Box Plastic Pallet, PP Corrugated Plastic Rolls, PP Plastic Roll, Plastic Rack, Polypropylene Flute Board

Material

PP - Polypropylene

Size(W*L)mm

1220*1830mm, 1220*2440mm, 1525*1525mm, 1525*2440mm and other as per requirement.

Thinkness(mm)

2mm

3mm

4mm

5mm

6mm

8mm

10mm

12mm

Weight(gsm)

275-375

375-500

500-650

650-1000

1000-1200

1600-1800

1800-2000

1800-4500

Application

Packing

Bottles; Transfer box; Mail box; Display rack; Partition; Gift box; Food packing; Fruit and Vegetable box etc.

Advertising

Political and election signs; Special event signage; Advertising board; Real estate signs; Lawn decoration; Indoor and outdoor signs

Protections

Wall cladding; Indoor and outdoor decoration; Windows and false ceilings; Floor cover; Greenhouse roof

Stationery and Tote

Partitions; Multi-color; Suitable for art design and various pattern box or delicate gift pack

Feature

Light weight; Rigid; Strong; Durable

Waterproof; Moisture resistance; Weather ability

Chemical resistance; Anti-impact and fade

Environmental friendly; Recyclable; Washable

Easy to fabricate; Custom size; Non-toxic

Excellent for paints and inks; Easily; Anty-corrousion

Grade

Common; Corona; Anti-static; Conductive; UV stabilized etc

Packaging

PE film or Plastic shrink film or as requirement

Color

Transparent; Black; Red: White; Blue; Yellow: Green or as required
Contact Us
Survey No. 265/266, Block No. 290, Plot No. 18 to 23, B/1 Paiki 1, Pipodara, Ta. Mangrol, Surat, Gujarat, 394110, India