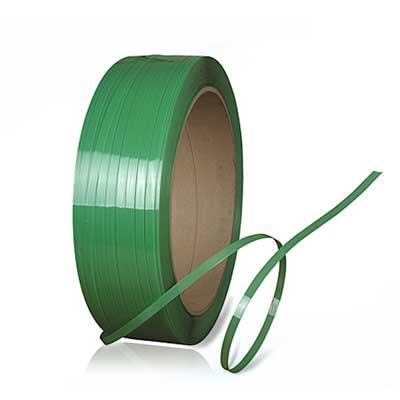 Product Description
Why PET Strap is a Perfect Alternative of theSteel Strapping?
Polyester (PET)strapping is a good replacement of Steel strapping. Following are the reasons for same:
Economy - 50% Cost saving as compared to the Steel Strapping. The weight of 6 meters of PET Strap is Equal to 1 meter of Steel Strap (Same size).It offers easy handling.
Corrosion Free - PETStrap is rust-free as well as chemically inert.
Safety - In PET Strap,there is no sharp edges like steel. It will not damage goods. The PET Strap creates a safe work environment.
Impact Resistance - PET Strap has greater impact resistance than steel strap. Also, it has higher shock absorbing capability than the Steel strap.
Elongation Recovery - PET Strap has slight elasticity " it returns to the original position under tension. Its elongation recovery is good.
Also, the PET Strap keeps strap tension.


Why PET Strap is a Great Choice?
It is practical in many packaging applications.
PET Strap has excellent tensile strength.
It also maintains tensile strength for a longtime stretch.
Superior shock resistance, greater load stability & good retained tension.
Less elongation - Packs can be moved safely during storage or transport.
Great weather resistance - PET Strap is unaffected by weather or harsh environment. It has higher resistant to ultra-violet rays, and it holds tension in humid conditions too. PET Strap is heat resistant.
Specifications:

Model Number - 10 mm to 25 mm Width
Material - PET
Color - Black & Green
Place Of Origin - India
Surface - Plain (Smooth) and Embossed (Knurling)
Contact Us
Survey No. 265/266, Block No. 290, Plot No. 18 to 23, B/1 Paiki 1, Pipodara, Ta. Mangrol, Surat, Gujarat, 394110, India