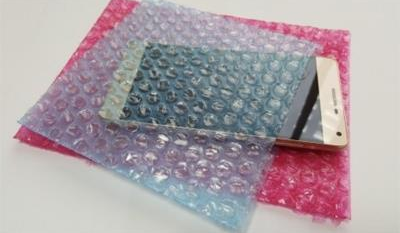 Product Description
We produce bags up to 2m in width of the film with air bubbles and various laminates. | Air bubble film + Kraft paper | Airbubble film + Foam film | Air bubble film + Aluminum Film Etc.
The products once packaged in these air bubbles bags are protected from scratches, shock, abrasion and vibrations.
SHISH AIR BUBBLE FILMS are lightweight, transparent, water &moisture resistant, non-scratching & reusable. They protect surface against abrasion, is easy to use and has good insulation properties.
SHISH AIR BUBBLE FILMS are easy to trim by hand tools and trimming machines.They are available in different forms like tubes & pouches and in different colors.
SHISH AIR BUBBLE FILMS are widely used in shipping motors, compressors,valves, CDs, DVDs, video cassettes, jewelry, antiques, computers, electronics,electrical goods, glass ware, bone china, steel utensils, furniture,pharmaceuticals, gift, cycle and automobile goods.
Contact Us
Survey No. 265/266, Block No. 290, Plot No. 18 to 23, B/1 Paiki 1, Pipodara, Ta. Mangrol, Surat, Gujarat, 394110, India